Helping you release potential in yourself and others
D G Long & Associates
Home Our People Third Generation Leadership Publications Blogs Links
Workshops Recommended Colleagues
What is Third Generation Leadership?
Listen here for an interview with Bob Garlick
Third Generation Leadership Results
•
*
A small business, turnover $1.17million with a profit of around $100,000 and employing 9 people, grew its revenues to $5.3million and its profits to $1.35million in 4 years with staff numbers remaining the same.
<![endif]>
•
*
A large business with turnover around $1.3billion with profits around $180million and employing 5,000 people – most of whom were members of trade unions, grew its revenues to $1.6billion for profits of around $300million while reducing staffing levels to 3,500 without any industrial disputes or employee unrest.
•
* In 2009 an Australian manufacturing company decided to implement a total Third Generation Leadership Approach. At that stage they employed around 350 people (almost all of whom were members of a trade union) and had revenues of $55million for a profit of around $1million.They were considering taking their operations off-shore to take advantage of lower costs in an Asian country.
•

In 2012 they had decided not to go off-shore as, without reducing staff numbers, remuneration, or working conditions, they had increased their revenues to around $70million and their profit to around $11million.

•

At the start of 2013 they are well on their way to achieving revenues of around $80million for a profit of around $15million by 2015.
Its all about productivity and performance
Performance is the key word in all organisations – it is "the bottom line" even when non monetary measures are used to determine success. In our experience virtually every organisational problem, issue, challenge is found in one or more of the following areas that impact on performance:
<![if !vml]>
<![endif]>
I have found from experience that, in most organisations any performance problems, issues, challenges (call them what you will) are either known or at least suspected by many people within the organisation no matter what their level or position. In our experience, also, in most organisations someone within the organisation - not necessarily at a senior level - knows either how these problems, issues, challenges could be resolved or has a valuable contribution to make towards their resolution.
My role is to help leaders at all levels and in all sorts of organisation unlock the potential that exists in every person in order to help you achieve the performance you need.
To unlock this potential I use mentoring, cognitive coaching, individual and group discussions, workshops, and, where appropriate, targeted research both within your organisation and with your suppliers and customers/clients. At all times you are in control – I am simply a catalyst – and nothing is done without your express commissioning and permission.
For further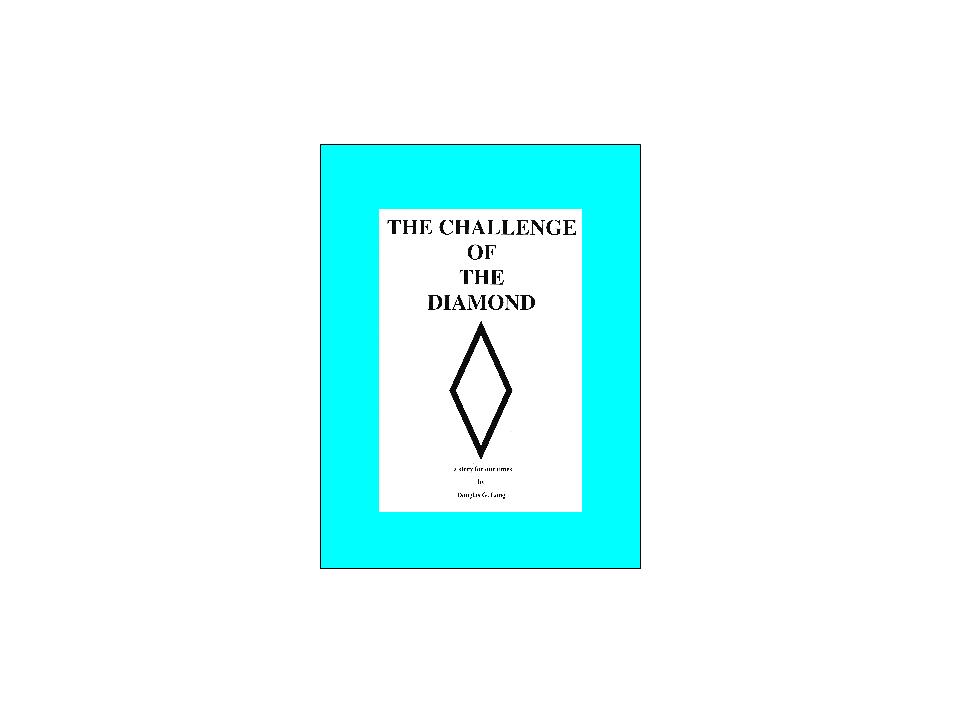 information and to receive a complimentary copy of
The Challenge of The Diamond
Call us on
Australia 0412-029-754
or
email us on
Our contact is douglas@dglong.com or phone us on Australia 0412 029 754 for a no charge, obligation free discussion about how we can help you and/or your organisation.
---
Douglas Long is the author of 6 books on leadership, change, and personal growth and co-author (with Andrew Mowat and John Corrigan) of "The Success Zone" (2009, Global Publishing Group).
---
Contact Information
For detailed information about our company and processes, please contact us by:
Telephone

int + 61-(0)412-029-754

FAX

int + 61-(0)2 - 9487-6249

Postal address

PO Box 459, Lindfield, NSW 2070, Australia

Electronic mail

General Information: douglas@dglong.com